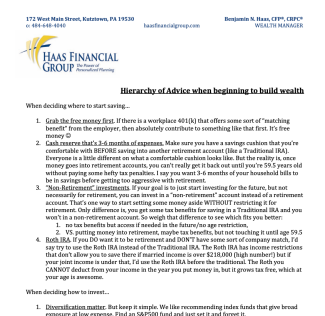 Hierarchy of Advice When Beginning To Build Wealth
Click on the PDF below to view the full document: 
Investment advice offered through Great Valley Advisor Group, a Registered Investment Advisor. Great Valley Advisor Group and Haas Financial Group are separate entities. This is not intended to be used as tax or legal advice. Please consult a tax or legal professional for specific information and advice. All content and information is for informational and educational purposes only.