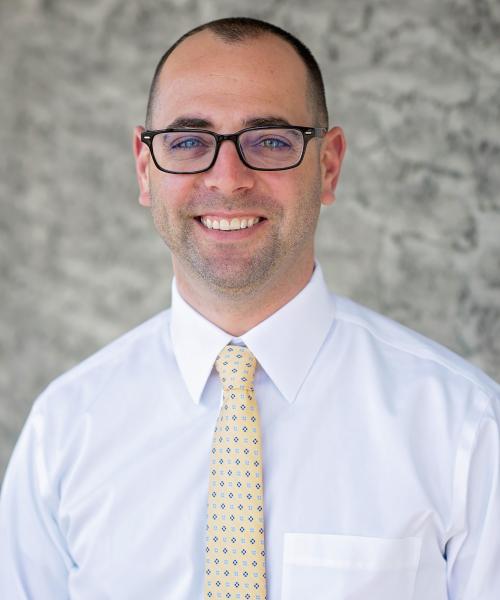 Benjamin Haas

CFP®, CRPC®, ABFP™️
Wealth Manager
In addition to defining the strategic direction of the firm, I am responsible for our personal financial consulting processes and services. 
I grew up in Kutztown, PA, where the atmosphere is very much small-town America; everyone knows your name, you lift each other up, help each other out, you care about your community and you value things like faith, family and your finances (and probably in that order). Growing up living those values is main reason I'm still here, now raising my family in Lenhartsville, PA, and those same values shape the mission and vision of the Haas Financial Group.  
I live my life with the belief that each one of us has unique gifts that call us into certain occupations, relationships and daily activities. My calling is financial planning, not just because I'm a "numbers guy," but because I go about life with a strong desire for building relationships and community. We all have different expectations and beliefs that are shaped by our unique life experiences; good and bad, happy and sad. My gift and my mission in life is to help people through the good and bad by understanding what truly matters most to them and why. I aim to use that information to align their wealth to match those beliefs and wishes. If money is a tool we need to live the life we want to lead, then my purpose is to use my experience and education in finance, combined with my care and compassion for others to lead you to a better place through financial planning. I want every person I meet to feel their life is little better for having me in it.
That's why I started the Haas Financial Group, LLC in April 2013 after spending 8 years with Gerhart, Haas & Associates, a Financial Advisory practice of Ameriprise Financial. The Haas Financial Group gives me the ability to truly express myself and my beliefs for what financial advice SHOULD look like; conversations not pie charts, goal planning not big math equations, and people not sales quotas. We place an emphasis on this human side of financial planning where we build deep relationships centered on what matters most to you. Now, almost 10 years later, there's a whole team dedicated to these same principals. 
I am a CERTIFIED FINANCIAL PLANNING PROFESSIONAL, Chartered Retirement Planning Counselor and Accredited Behavioral Finance Professional with Great Valley Advisor Group. I have my PA Life Accident & Health Insurance licenses as well.  CRPC® and ABFPTM conferred by the College for Financial Planning.
Outside of the office
My wife, Desiree, and I have three sons, Cayden, Gabriel and Lucas and they are our whole life outside of work. Practices, lessons, games, activities galore! When not at work or being a taxi service, we've made commitment to our community an integral part of our family life, so we are active participants with our school district Education Foundation, the Kutztown Community Partnership, our church and the Optimist Club where I help coach youth basketball. We enjoy our little slice of heaven on 2.4 acres in Lenhartsville and look forward to opportunities to be together outside. I love music, running, rooting for my Philadelphia sports team and spending as much time as I can with my family and friends.
Business Experience, Qualifications, Designations and Degree
2006 to 2013, Financial Advisor, Ameriprise Financial Services, Inc., Center Valley, PA
2006, Bachelor of Science, Political Science, Franklin & Marshall College
Financial Planning Association, Member
Community Participation 
Kutztown Area School District Education Foundation, President
Kutztown Community Partnership, Chair of Economic Development Committee
Zion's Union Church of Maxatawny, Finance Committee & Strategic Planning Task Force
Optimist Club of Kutztown, Past President
Franklin & Marshall College, Alumni
 

Skills that most people don't know about

I have a passion for the charcuterie process and work hard each winter to refine my meat curing skills. And while I wouldn't say it's a "craftsman's" level skill, I do also really enjoy wood-working and building, evidenced by making our dining room table out of reclaimed barn wood and recently building a pergola out back.

 

One Thing Most People Wouldn't Know About Me

Two things actually come to mind. One, that I was actually a music minor in college. I enjoyed theory more than performing (that's probably my math brain coming into play). And the second, is that I can sleep anywhere. Hard floor, car ride, plane ride, etc. When I'm tired, anything is comfortable. I have an active mind, but I like to think it's my clear conscience that allows me to sleep when ready.

 

A great quote to live by

"What lies behind you and what lies in front of you, pales in comparison to what lies inside of you." – Ralph Waldo Emerson. I'm a big believer that life is about attitude and effort. If you can remain focused on what is within you, then even when the journey of life challenges you, it's truly just unlocking whatever is needed from inside of you; grit, resilience, hope, peace, love.