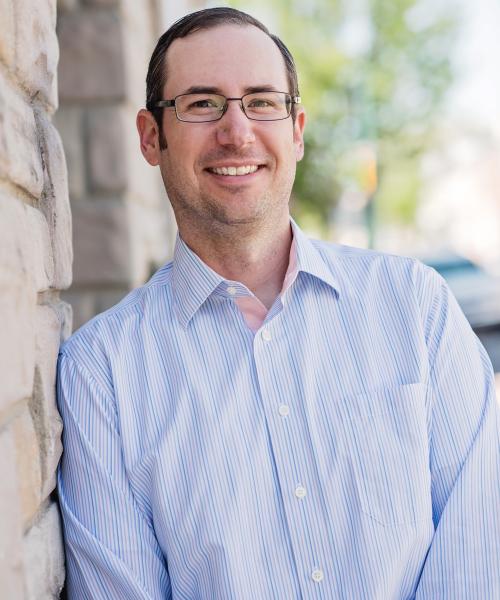 Adam Werner

CFP®
Wealth Manager
My role is to lead you through our financial planning and investment process. I want to help you navigate important financial decisions throughout your life, exploring what's possible and making adjustments over time to keep you on track to achieve the financial freedom to live the life you desire.
I joined Ben in January 2015 after spending the previous 6 years (the majority of that time working closely with Ben) at Ameriprise Financial learning and executing the financial planning process. Though after working as a planner in the corporate "funnel", I started to see the incredible value of guiding someone through a process and the positive impacts that could be achieved through deep conversations and building long-term relationships.
Our trusted relationships are at the center of EVERYTHING we do. We want to take the time to get to know you and your financial life as well as you do, if not better. We want to understand what motivates you, what are your priorities in life, because only then do we feel equipped to give you the personalized advice that fits your unique situation. It's immensely important for us to make sure your financial path aligns with your personal values.
While you may be faced with difficult decisions around specific life events (deciding to retire or dealing with the loss of a loved one, for example), we've helped our clients navigate these situations a countless number of times already. I want everyone we work with to feel confident knowing we have their best interests at heart. Our goal is to help keep you focused on the things you can control, filter out the noise from the things you can't and then be a partner on your journey, helping keep you on the right path no matter how many twists and turns it may take.
There is a huge amount of personal satisfaction helping those we care about facing tough decisions at critical points in their lives. We also recognize that even the best advice is ultimately worthless without accountability and follow through. That's why we strive to do as much of the heavy lifting of implementing our next steps as possible and communicating in a way that is easy to understand.
Out of the office
I've spent my entire life in Berks County, growing up in Sinking Spring and now raising a family in Exeter for the last 20 years. My wife, Amy, and I have three wonderful daughters, Ava, Ainsley and Axy. I enjoy spending as much time as I can with my family, cooking dinner and sometimes just relaxing in front of the TV trying to catch up on our DVR (there's too much content to keep up with!). During the Summer, I am a competitive drag racer at Maple Grove Raceway, racing alongside Ava, who started racing in 2018, and my dad, Paul, who passed along the hobby to me 😊. I'm a Philadelphia sports fan, particular the 76ers (#TrustTheProcess), and I love trying to keep up with all things pop culture and comedy.
Business Experience, Designations, Degrees
2009 to 2014, Financial Advisor, Registered Sales Assistant Ameriprise Financial Services, Inc., Center Valley, PA
2007 to 2009, Financial Advisor, Adams & Associates, Blandon, PA
2007, B.S. Business (Penn State University)
 

What are you surprisingly good at?

Jeopardy, but only at home in front of the TV. If I ever made it on the show, I'd be praying for categories that have nothing to do with Shakespeare!

 

How do you define balance in your life?

Having a sense of humor and not taking life too seriously. It's too easy to get wound up and stressed by many aspects of life (especially with 3 daughters!), so I think it's important to be grateful for the simple things in life.

 

Great quote to live by?

"Live as if you were to die tomorrow. Learn as if you were to live forever." - Mahatma Gandhi