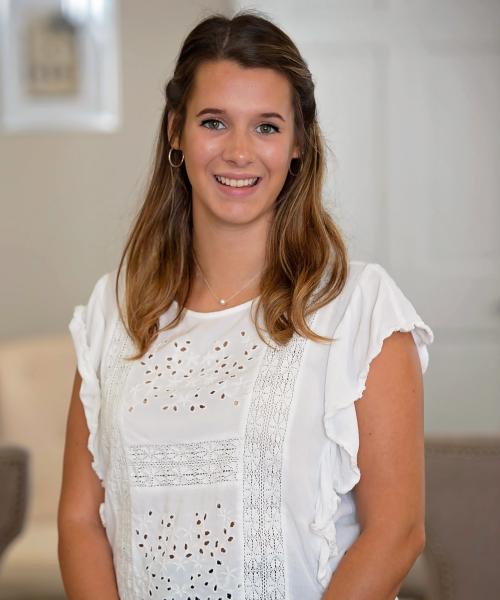 Holly Clarke
Financial Planning Associate
I play an integral part guiding people through the initial financial planning process.
I'm the point person driving the initial financial planning process, reviewing client data and making sure it's accurate within our financial planning tool, eMoney, as well as collaborating with the team to develop advice. Once we finalize the recommendations, I help memorialize that information within a financial plan that includes actionable next steps. After the initial planning process is completed, I prep agendas for upcoming meetings to make sure we can tackle the next steps together. If there are any new variables or goals that come up, I also help adjust the baseline plans to reflect those changes.
I'm currently studying to become a Certified Financial Planner™ as I love learning and continually pushing myself to grow, getting to understand more about the technical side of financial planning, as well as the human side of advising. I have a lot more to learn but I can't wait to see what the future has in store for me!
Out of the office
My husband, Michael, and I live in Blandon with our cat, Nash. The past year has been filled with watching lots of HGTV to find inspiration for all our home improvement projects. Outside of making our house feel like a home, I enjoy playing the piano, working out, and spending time with friends and family.     
Degrees
2019, BA Accounting & Music (Moravian College)
 

What do you find most rewarding about the work that you do?

Being able to grow relationships with our clients and help get them on track to achieve their goals is probably the most impactful aspect, in my opinion, of working in this industry. Hearing how we make a positive impact in people's lives is what makes me truly love what I do!

 

How do you define balance in your life?

For me, I thrive by having a routine and in turn, that creates balance. When I say that, I'm able to plan out my day that includes things I love doing and things that have to happen, such as making sure I set time aside to workout (something I love doing) and allocating a chunk of time to clean around the house (something that has to happen). This allows me to feel balanced since I crave structure and having a routine.

 

If you could go anywhere in the world, where would it be and why?

This is a tough one as I have lots of places I'd like to see. As of right now, the place that is constantly front of mind that I want to see is Italy. I'd really like to travel to different cities, such as Rome, Sicily, and the Amalfi Coast, to see the history, experience the culture, and of course, the food and wine!